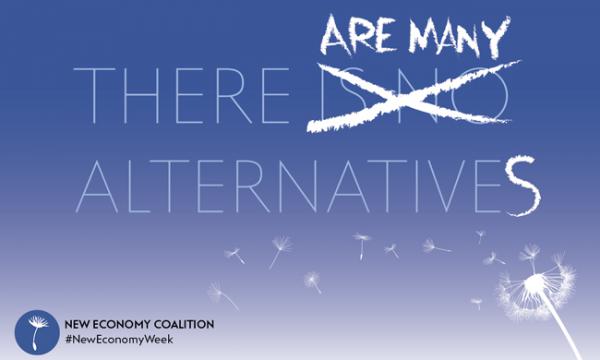 Greetings everyone!
On behalf of everyone at the New Economy Coalition (NEC), I'd like to thank you all for helping to make New Economy Week 2015 a success! It is through collaboration that we build a better world, together.
Over the course of the week, there were over 50 in-person-events across the US and Canada, several exciting webinars and online panels, and over 40 written pieces from NEC members and allies! Taken together, New Economy Week created a burst of visionary content that will provide people some of the tools, ideas, and inspiration to shift the debate and bolster efforts to build a new economy.
Even though the week is over you can still browse the New Economy Week website to catch up on the articles or webinars that you may have missed as well as the NEC blog where we'll continue to post great material all year round.
Thanks!
Jonathan Rosenthal
Executive Director, New Economy Coalition