Wednesday, November 11, 7:00PM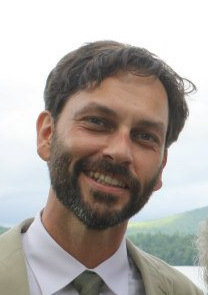 Teach-in Will Focus on New Economy
BAR HARBOR — Join one of over 100 social and environmental justice groups marking New Economy Week by taking part in College of the Atlantic's teach-in on "Maine and MDI in the New Economy" on Nov. 11. The event will highlight key concepts for ensuring economic growth and stability in Maine and the Mount Desert Island area.
"This is relevant to business owners and students, considering we're all part of the economy and the future. We all have a stake in this, and we all have an obligation to try and make a more just and sustainable economy," says Page Hill '17, one of the students involved in the teach-in.
Rob Brown, director of the Cooperative Development Institute's Business Ownership Solutions program, will join Hill, COA economics professor Davis Taylor and students Peter Kemos '17, and Jasmine Bourgeois '17 for the event, which starts at 7 p.m. in Deering Common Community Center.
The group is focusing their teach-in on a key facet of the New Economy and economic democracy – worker-owned businesses. These cooperatives can be implemented in Maine and on Mount Desert Island and would have positive social and economic benefits to local communities, Taylor says.
"Mainers find themselves in an increasingly precarious position in the global economy. Worker ownership is one means of expanding the capacity of people to create and stabilize their own economic future in a way that supports the existing business community," he says.
"New Economy Week 2015: From Austerity to Prosperity," which runs from Nov. 9-15, is a project of the New Economy Coalition. Events across North America are being sponsored by environmental and social justice groups such as 350.org, Center for Economic Democracy, Class Action, and Equal Exchange.
Now in its third year, New Economy Week aims to challenge people to explore what systemic change really looks like. The coalition hopes that by drawing attention to big ideas and concrete examples of real solutions, they will expand what's politically possible, bringing people closer to a just, sustainable, and democratic society.
Throughout their time at COA, the students involved in the teach-in have undertaken a number of studies related to economics and economic democracy. They believe that a new economy focused on justice, sustainability, and democracy would be a key element to the future success of the MDI region.
The Cooperative Development Institute's mission is to build a cooperative economy through the creation and development of successful cooperative enterprises and networks in diverse communities across the Northeast. The group is headquartered in Northampton, Mass. 
Undefined